Aluminum Peep Sight for Archery Compound Bow
Product Detail
Product Tags
Overview
[For bows]---Designed for compound bow shooting.37 Degree Hooded Peep Sight Three sizes available to choose
[Good quality]---Made of high quality aluminium alloy material, this product is sturdy and durable.Easy to carry and easy to disassemble
[Portable]---Lightweight and small size, easy to install and use.
[Good accessory]---Must-have accessory for archery lovers.It is one of the necessary accessories for bow and arrow shooting.
[Good performance]---Bringing you better archery performance. Can assist in aiming and improve shooting
Full aluminum construction, angle: 37°
Size: 3/16″.1/8″,1/4″ available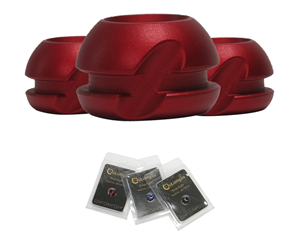 Colors: black, red, blue available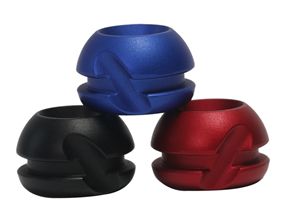 Machined from 7000 series aluminum
Feature a non-abrasive coating
Radial String grooves
Convex interior keep the sight image round
Clear, round aperture that forgives peep misalignment
Deep wall string and serving grooves
CNC machined for precision performance
Essential tool to improve your accuracy
Compatible with Most Compound Bows
Out of the three, 3/16" peeps are by far the most common and will fit most sight styles. The general rule of thumb is that a smaller peep diameter will provide more accuracy while the larger peep size will provide better low light performance.
Clear and Round aperture that forgives peep misalignment deep wall
Hooded Peep Sight For Hunting Shooting Accessories
Fit for:Compound Bow
-Improves your sight image and allow for different apertures
-Lightweight to trim weight and enhances your bow performance
-Durable and strong
-Easy to install, fit for compound bow and greatly improve your shooting accuracy
Installation Tutorial: Separate the bow strings, and clip the bow strings in the grooves on both sides of the peep sight.
Keep peep sight, sight, and shooting objects in a straight line with three points and one line.
PS: This product does not contain the heart, clarifier
---
---